Jurassic World Dimorphodon Figure
---
Product Details
gender: Boys
model: B1635
WARNING: CHOKING HAZARD Small parts will be generated. Not for children under 3 years.
Jurassic World figure looks like Dimorphodon
Flapping wings
Screeching attack
Team her up with the other dinos (each sold separately)
Requires 2 A76 batteries (included)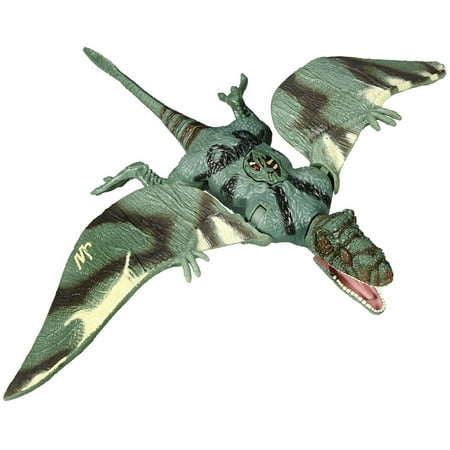 Dimorphodon is a soaring, screeching dino with a savage airborne attack, and this awesome figure looks just like one! The Dimorphodon is ready to team up with its fellow dinos (other figures sold separately) to hunt the ultimate predator! Dimorphodon flaps its wings into the fight and descends fast for a chomping dino attack that will destroy anything in its way. Let the hunt begin with your Dimorphodon figure!
---
We accept all major Credit Cards, Amazon Payments, and Bitcoin.
We also offer an Additional 2% Discount for Direct Bank Debit Payments via Kash.com
Most items are shipped within one business day via UPS within the Continental United States.
Canada shipment can take up to 10 days
Alaska, Hawaii, and Puerto Rico shipment can take up to 10 days, and some items may not be permitted to ship to these locations.
If any shipment is not permitted to your area, full refund will be issued within two business days.
All returns accepted within 30 days after receiving the item.
Refund given as money back (no exchanges)
Return Shipping to be paid by buyer, unless item defective or damaged.
15% Restocking fee applies unless return due to defective or damaged product.
Perishable or Hazardous Goods are not returnable. Returns may require compliance with Manufacturer policies.